Scrip is the easiest form of fundraising out there. With a little effort and planning from each of our families, we could do wonderful things for our school and our children.
---
What is Scrip?
Scrip is simply a word that means "substitute money", in other words, scrip is gift certificates from national and local retailers.
Scrip participating retailers agree to sell gift certificates to our organization at a discount. Member families like yours buy the certificates for full face value, they redeem them for full face value, and our school keeps the difference as revenue.
The beauty of scrip is that you put your regular household shopping dollars to work. You earn money for our school without spending a single additional penny.
What retailers participate in Scrip?
Many popular retailers participate in our Scrip program including Kohl's, JCPenney, GAP/Old Navy, Kwik Trip, Pizza Hut, Olive Garden, Red Apple, Suisse Haus, World Buffet, and many, many others. Click the following link to see the entire list of scrip!
---
How do I purchase Scrip gift cards?
Purchasing scrip is easier than ever! You can simply complete the order form that is sent home in the monthly envelope and turn it in at school, submit an order request online, order directly online at shopwithscrip.com, or contact me for help.
We have some cards available for immediate delivery and others we can order for you. I usually place orders on Friday and can have the cards back to you within one week.
Order Directly Online at ShopWithScrip.com. Use enrollment code 899DA8F87623.

Contact Angela Hoeper at scrip@stvictormonroe.org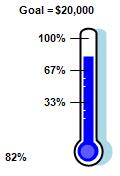 ---
Help Sell Scrip!
We need your help! In order to make this program successful, we need to start making scrip gift cards available to sell to our parish members. Would you be willing to volunteer? Click on the VolunteerSpot image below to see how you can assist with this great cause!

---
Current Promotions:
If you are looking for a list that includes all the current special offers, click here.
---
Contact Information:
Angela Hoeper
Scrip Coordinator
scrip@stvictormonroe.org